Welcome to the official online home of The Deputies, the premiere club for Cowboy Fast Draw in Southern California!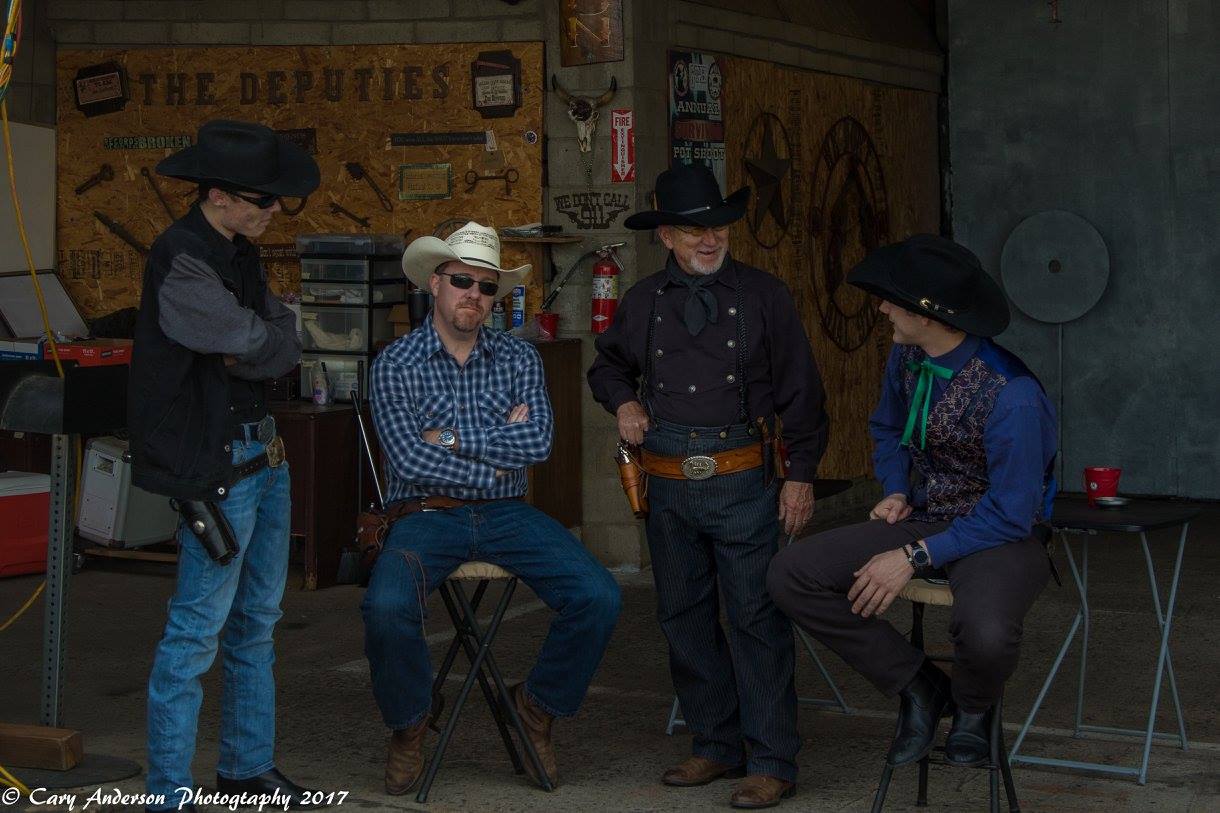 Cowboy Fast Draw is the fastest growing shooting sport in the world, enjoyed by men, women, boys and girls of all ages.
The Deputies' club is made up of folks eager to help you find out how fast you really are! Come enjoy western-style shooting in a safe, family-friendly environment!

Ever wonder how long you'd last on the streets of the old west? Come Find Out!

Our shooting home is located inside our own lot in Rancho Cucamonga. Stop by any Friday night at 6:00pm. We'll set you up with a real .45 caliber single-action revolver, a western style holster, and some wax bullets. You'll get lessons from some of the fastest guns alive…or some of us who are just tryin' to be the fastest and hopin' to hit the target!

Bring the whole family!
We start training kids at 7 and they can shoot in youth competitions at 8 years old.
Check out the rest of our website for more information on Cowboy Fast Draw, the equipment we use and the events we host.
If you would like to come watch a real Cowboy Fast Draw competition then you can come down to Bass Pro Shop in Rancho Cucamonga every 3rd Sunday of each month (weather permitting) and watch The Deputies monthly pot shoot. Check out our Events Page for more details.

We look forward to shootin' with ya!
Sincerely,
Mike Karsten
aka "Cowboy Up"
President - The Deputies

The Deputies' Home at
9772 6th Street
Rancho Cucamonga, CA 91730